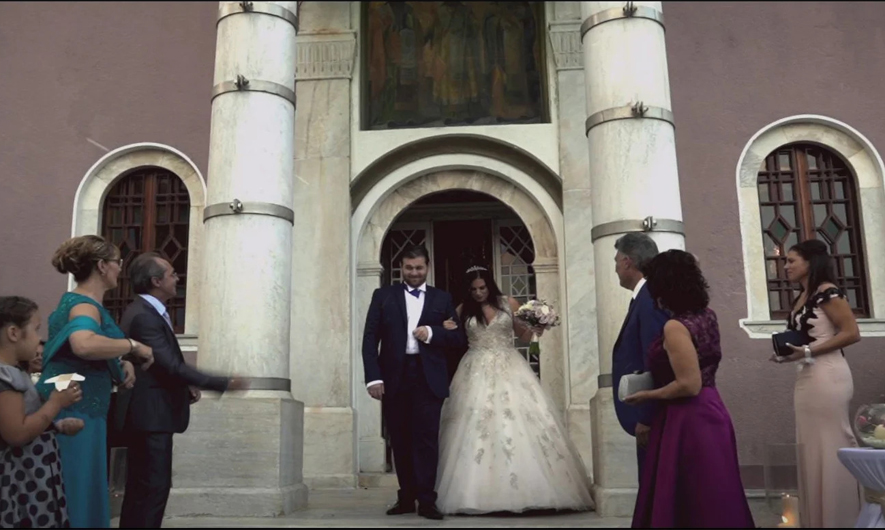 Wedding in Skiathos – Dimitris & Kiriaki
Dimitris and Kyriaki: It is a love story that in short you can discern it the moment you see Dimitris' move when Kyriaki reached the steps of the church on their wedding day! He kissed her, he held her hand tightly by staring her in the face and said: 'Oh, my love! '
It was a wedding surrounded by the picturesque, romantic landscape of Skiathos island that matched perfectly with the couple's love! They were happy, full of love for each other but most of all they were very dear to everybody! It was not by chance that everyone did their best to please the joyful couple just before and after their wedding. Everybody wished the couple to be merry and have a married life full of craziness!
Their crazy mood was seen during the wedding reception when the married couple started dancing to every song and they could not stop dancing and laughing joyfully!
It is my turn now Dimitris and Kyriaki to wish you a common course full of love, tenderness and much more craziness!
Client
Dimitris & Kiriaki
Ceremony
Naos twn Ierarxwn
Director