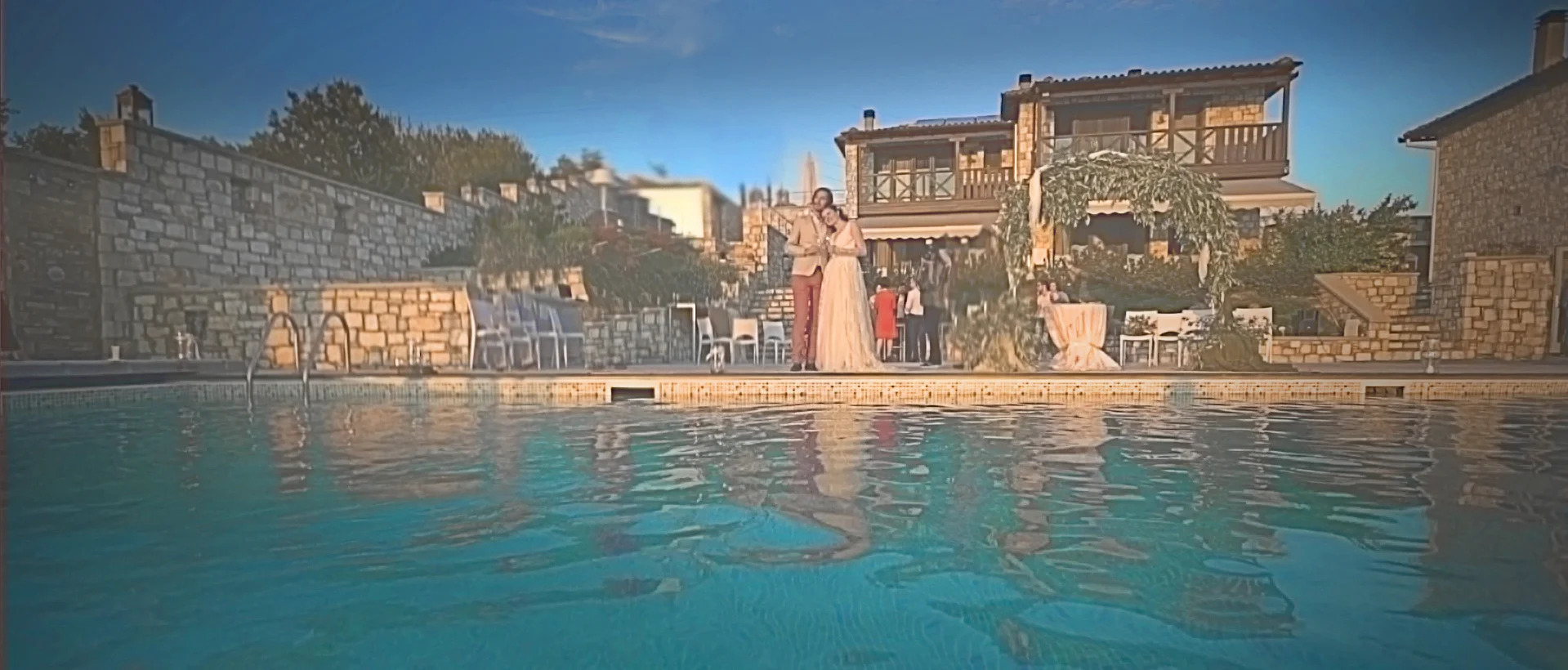 Nikolay & Olga's wedding in Pelion
Nikolay and Olga travelled from Russia along with their friends in order to get married in beautiful Volos and specifically in Afetes Pelion Magnesias at a luxurious hotel 'Karavia Lux Inn'.
The wedding ceremony took place by the pool overlooking Pagasitikos gulf and the couple exchanged their wedding rings under the specially designed arch! Then the couple and their friends enjoyed the magnificent sunset from the hotel balcony! They were all embraced and touched by the couple's beautiful marital union.
The feast took place by the pool and the hotel staff did their best to initiate them into Greek, traditional music. At the end of the feast , a very good friend of the couple dedicated a song on the guitar to them and made everyone cry!
Nikolay and Olga I wish your married life be full of hugs and beautiful sunsets!
Ceremony
Karavia Lux inn - Afetes -
Director