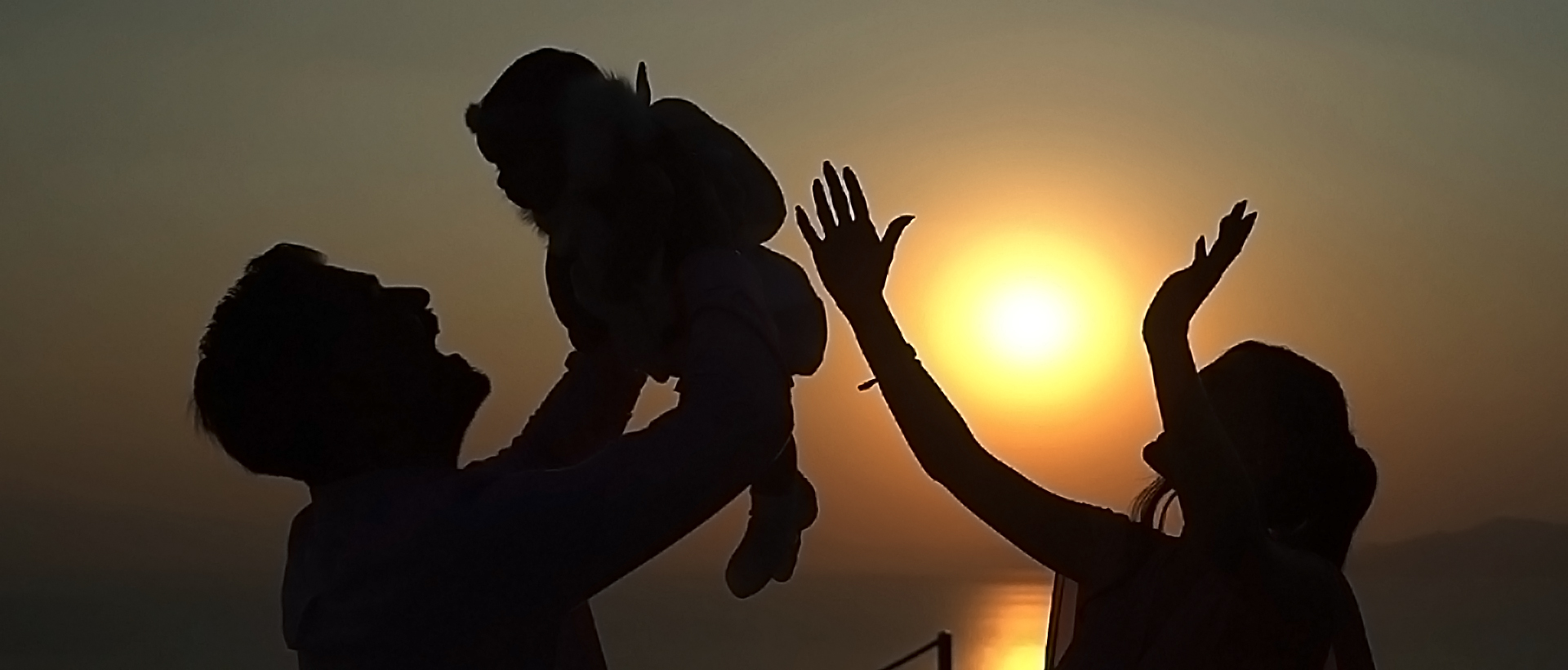 Antonia's Baptism – Afissos Pelion
On a warm September afternoon , happy people young and old gathered at the church of Saint Marina in Afissos Pelion to celebrate the biggest moment of the sweetest little girl that is now called Antonia.
This beautiful little girl with her big , pink bow , her brilliant face and her big wonder-filled eyes managed to attract all the guests' attention. Further back , little Antonia's godparents who are Panos Kammenos and Elena Tzouli , were waiting patiently to play one of the most important roles both of their and little Antonia's life! From the arms  of her moved mother , little Antonia found herself in the arms of her glamorous godmother having her as a companion on this journey to Christianity. Cute, little Antonia certainly cried a little bit but she calmed down immediately when her godmother held her safely into her hands.
The christening meal took place on the most beautiful balcony of Mt Pelion at the 'Karavia Lux Inn' overlooking both the Pagasitikos Gulf and the unforgettable sunset accompanied by the melody of the atmospheric saxophone. Then the guests wrote their warmest wishes for little Antonia on white balloons which they left to fly in the sky.
We wholeheartedly wish you little Antonia be blessed with love and happiness and fill your heart with pride for the years to come!
Client
Giorgos & Cristina
Location
Afissos - Pelion
Reception
Karavia lux inn
Director