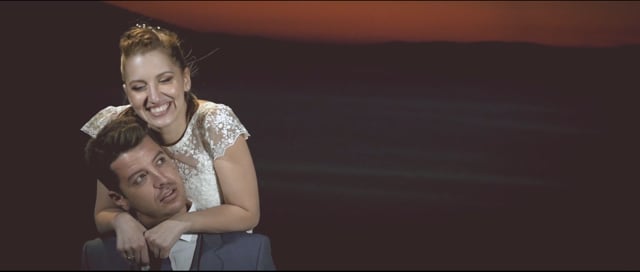 Skiros – Wedding and Baptism
A wonderful wedding and a far more beautiful baptism took place on Skyros island where Bill and Nicole met for the first time 6 years ago.
Bill and Nicole are back to their 'Love scene' on Skyros island ,surrounded by their memories ,the beauty of the island ,the greenery and the scenic view determined to make both their wedding journey and the baptism of their twin gilrs! Bill and Nicole and many friends set off for their wedding journey the night before their wedding day at a famous Skyros' night bar where they drank 'stimulant' drinks to keep them going for the next big , epic wedding day!
The next morning, the bride and the groom and their friends, everyone in a playful mood, headed for the church of the island for the wedding. First, the wedding ceremony started with everyone smiling and their faces glowing of happiness and then the baptism of the couple's twin girls followed. At the end of the wedding ceremony all the guests were so excited and they were throwing many kilos of rice ,which is a greek tradition, at the tightly embraced ,married couple.
Just before the wedding party , the couple took after wedding romantic photos with a background the idyllic sunset from the church's panoramic balcony!
During the wedding party everybody had the time of their life! They were all very kind-hearted people, they danced, they drank a lot of vodka and generally everything was just perfect!
Bill and Nicole we wish you a married life full of love and joy and all the best to your beautiful family!
Client
Vasilis & Nikoleta