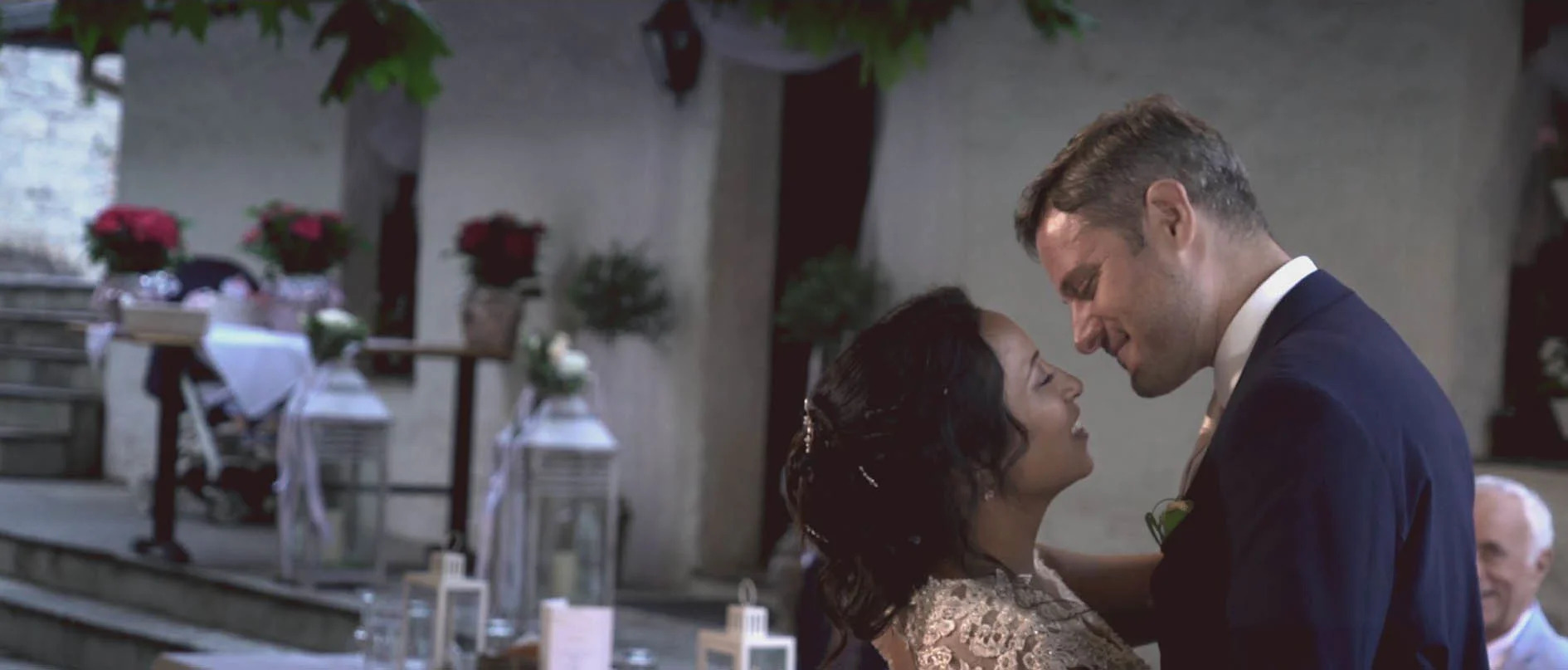 John & Alayna – Wedding at Milies Pelion
Love hides in simplicity and that was the strongest point in the marriage of John and Alayna!
Their wedding had guests from all lengths of the earth, a lot of tenderness with special emphasis on tradition and all this against the background of the picturesque landscape of Milies on Mt. Pelion.
The bride made her wedding preparation along with her friends in a traditional mansion of Milies and then accompanied by her father  and by traditional instruments arrived at the church of the village.
When John and Alayna met just outside the Temple of Pammegist Taxiarches of Milies Volos, the couple kissed crosswise as a mark of respect and on their way out of the church, when the ceremony ended ,Alayna tenderly took care of John.
The wedding reception took place in the village square and the best man said : '' John and Alayna are two of the best people I have ever met'' .
It was a very special wedding that brought together many people from different cultures and with the Greek tradition 'sealing' ties that will last for a lifetime! After all, Love unites them all!
John and Alayna got married in the summer of 2016 in Milies, Pelion, in a traditional wedding with lots of strong emotions, celebrating until the morning.
Ηe is Greek and she is American. Their story proves that love has no boundaries! When you meet them for the first time you can understand that.
Their relationship is with feeling and full of warmth! Although they decided to have a traditional marriage, after the wedding ceremony they threw a crazy party that everybody will remember!
So , those who say that these two persons are as different as chalk and cheese they are completely wrong!
I will never forget you my friends!
Thank you very much for everything!
Ceremony
Pammegiston Taxiarxon Mileon