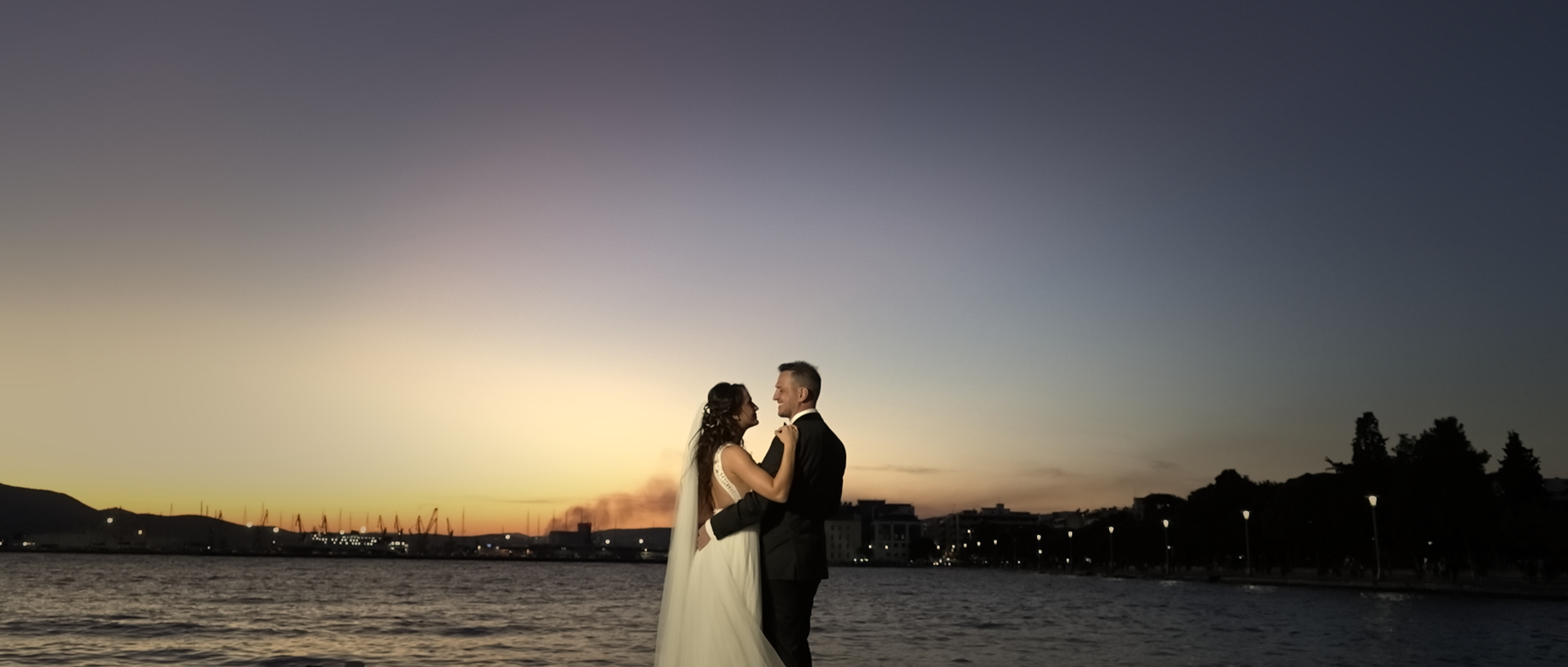 Stavros & Nefeli
Stavros & Nefeli were, for us, an experience!
With courage and much love, on the 24th of September 2022, they decided to get married after two cancellations due to Covid, which gave space to the creation of a beautiful family with the addition of a new member, Afroditi.
The third time was a charm, so they ended up in the St Konstantinos church in Volos, preceded by incredible feasts. Nefeli's preparations took place in Domotel Xenia Volos, along with numerous friends of hers, much dancing, booze and balloons. Stavros' preparations included friends, cigars and traditional shaving from the friends!
On the steps of St. Konstantinos church, Stavros awaited for his bride, holding their daughter while Nefeli arrived at the church on a romantic horse carriage. During the mystery and up to the end, happiness was all over their faces. Sparklers and balloons with a seaview, created the most festive omen for what was coming next…
At the after wedding party, which also took place at Domotel Xenia Volos, the marriage proposal that happened in Las Vegas, was shown on the screen, leaving everyone in tears. The couple entered he party to the sounds of Nikos Makropoulos and excited EVERYONE! The first dance was a family affair, with the three of them dancing in a cute hug. 
 Family and friends from Greece & abroad, filled our cameras with wishes for this wedding! Of course, with this couple, the party turned into madness and you can see all about it in the video.
Stavros and Nefeli, we wish you always have people that love you that much, around you, and that your insatiable appetite for life, may it pass on to your Afroditi! 
Ceremony
St Konstantinos & Eleni - Volos
Preparation
Domotel Xenia Volos
Party
Domotel Xenia Volos
Photography
www.passionforweddings.gr
hair styling
www.beautyvolos.gr
Director