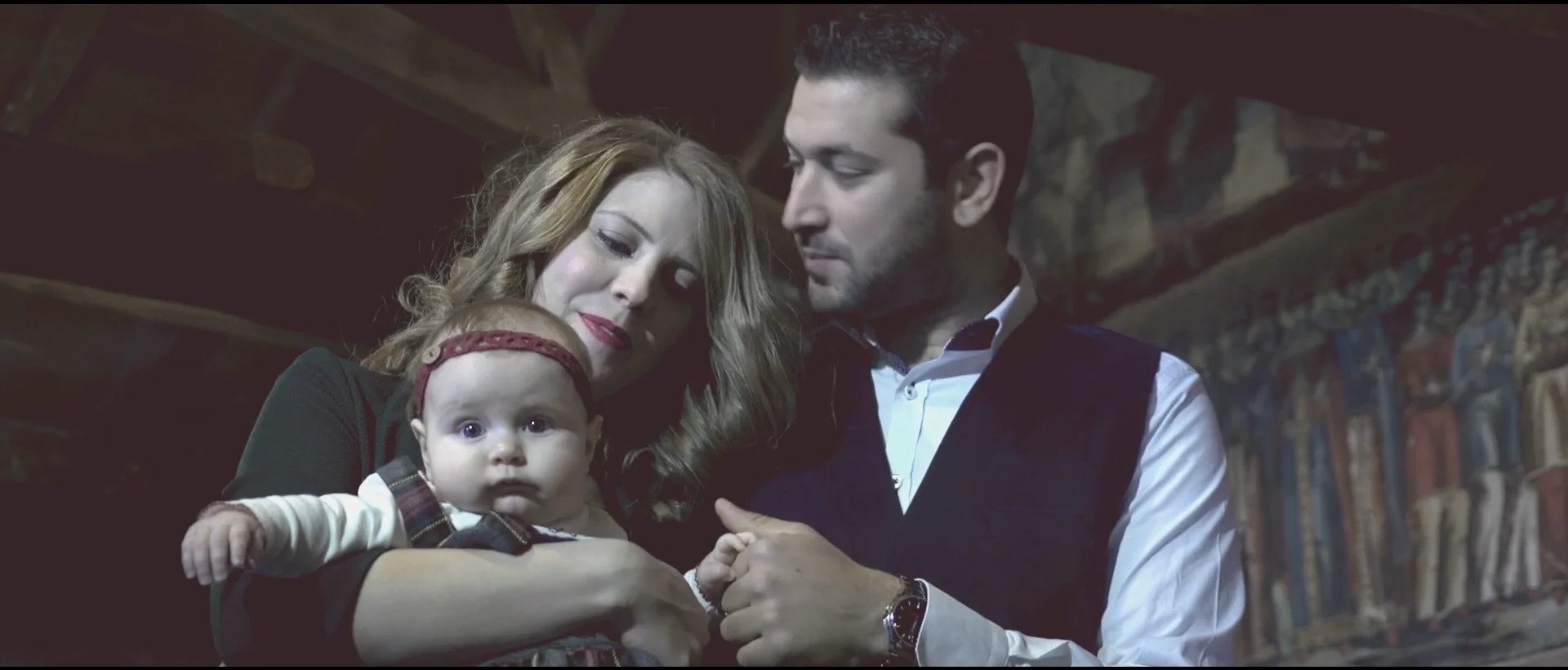 Elisavet – Milies Pelion
A picturesque, Christmas, snowy landscape in the alleys of Milies and a winter little baby girl wrapped in furs and surrounded by the love of the people around her is the description which accurately summarizes the christening of the beautiful Elisabeth!
From her parents' arms to her grandparents' arms and back again , Elisabeth's head was kissed many times and the atmosphere of love fascinated us all.
During the christening , Elisabeth's godfather was holding her tenderly and she showed her gratitude with a smile! At the end of the christening ,hot drinks were served to the guests and little Elisabeth dressed in her new clothes looked like a beautiful ,small , snowball matching perfectly with the winter landscape of Milies.
At the food reception which took place in the tavern 'To Salkimi'  Elisabeth's  parents had the opportunity to thank friends and relatives for their presence at Elisabeth's christening!
Elisabeth I wish you a long , happy and healthy life ahead!
Ceremony
Pammegiston Taxiarxon Mileon
Director