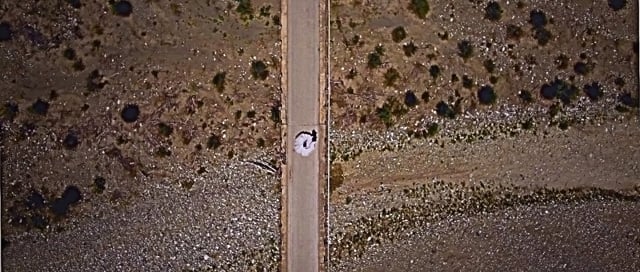 Dimitris & Natasa at Mantania Tower hotel – the day after
This particular after wedding video could have had the title of ''a thousand Kisses'' because with so much love in the air Natasa and Dimitris couldn't stop kissing each other!
After their wedding at Saint Tryphon church in Volos, both Natasa and Dimitris chose to shoot the video of their wedding the day after in the misty green landscape of Kalampaka and with the picturesque tower of Mantania Tower hotel as a background.
In a landscape like a fairy tale , the married couple celebrated their love as if it were a well-kept secret in the heart of the forest far away from anything trivial.
Dimitris couldn't stop looking tenderly at Natasa who looked like a pixie in her wedding dress in contrast to the stony background of the Mantania Tower hotel.
The happy couple played on the grass like little children , exchanged kisses on the tower's highest balcony and danced merrily by the river celebrating every minute!
Natasa and Dimitris I wish you wholeheartedly your love to be as impregnable as a tower and to cross the bridges of your married life hand in hand!
Location
Mantania tower hotel
Director